Happy Birthday Dr. Martin Luther King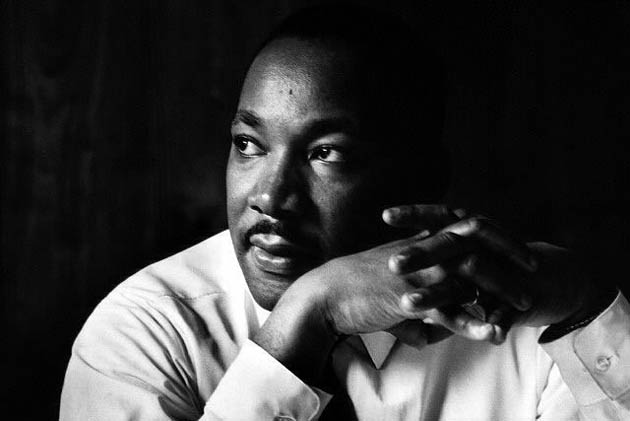 If we could light a candle for everything he's done,
For everything he's bettered, (for everything he's promised)
For every victory won,
Then that light would shine brightly,
For all the world to see
All he did for peace and freecom and equality (all the beauty of peace, freedom and equality)
Happy Birthday Dr. Martin Luther King
---the old McDonald's Martin Luther King Day commercial, (the version that existed in my memory)
I just want to wish everyone a very Happy MLK day...even as it draws to a close.It's been acknowledged that today is a very special Dr. Martin Luther King Jr. Day, particularly in light of tomorrow's inauguration of the first black president of the United States. I'm hesistant to say the dream has been fulfilled, but we must not deny the importance of this ocassion. My president is black! Personally, I'm even more touched since I visited Atlanta this year and was able to visit the King Center and Ebeneezer Baptist Church.
Speech highlighted this year: "God's Truth is Marching On"
Read Full Text
Here
: http://www.writespirit.net/inspirational_talks/political/martin_luther_king_talks/our_god_is_marching_on/
Random thought of the year: Ever wonder about the identities of all the men in white caps behind Dr. King in the "I Have a Dream" video.
Last year, I wrote about some of my fave MLK moments. Check it out
here
: http://vanitydark.blogspot.com/2008/01/happy-birthday-dr-martin-luther-king-jr.html
PS: Someone finally uploaded the commercial